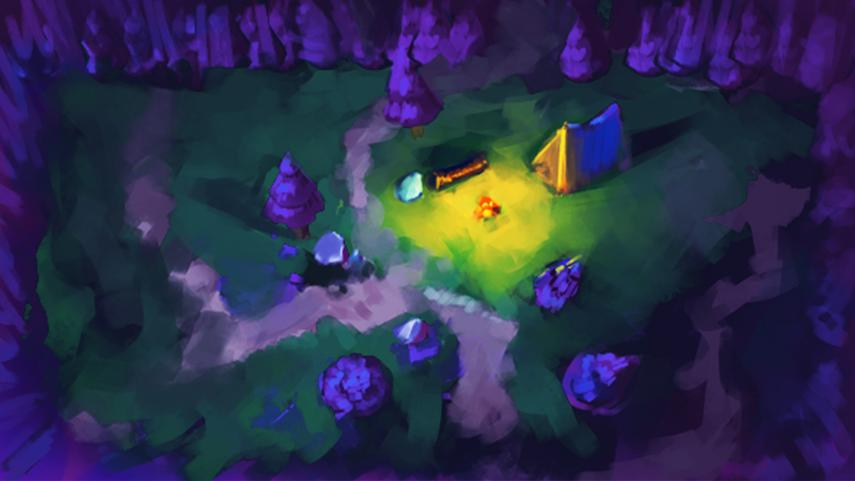 Hide and Shriek
A downloadable game for Windows
Chillennium 2018 - First Place
Welcome to haunted forest of Hide and Shriek!
In this game you are the hunter and the hunted. You have a gun, but you've run out of ectoplasm so look around the map to find some. Beware, because your opponent is doing the same and could be haunting(haha) for you at any time! Thankfully you're a talented ghost that can turn into different objects at will. Use your tactics and wit to hunt your opponent before they hunt you in Hide and Shriek!
Controls:
[CONTROLLER ONLY] (XBOX)
Left Stick - Move
Right Stick - Aim
X/Y/A/B buttons - Transform!
Left/Right bumper - Hide your screen (to prevent screen peeking)
Left/Right trigger - Shoot your ectoplasm (Make sure you've collected ammo!)
This game was made by team SadCrab for TAMU's Chillennium Game Jam - 2018.
I recommend downloading the Post Chillenium Bugfix version which removes a small bug with the main game.

If you are trying to run the game through steam big picture or a steam link, please download the Steam Link Compatable version. (It removes the Unity launcher and defaults the quality settings to "Ultra")
Download
Install instructions
Unzip and run "HideAndShriek.exe"